Testimonials
"I was thinking about you all day today and what a great person you are."

"I wanted to be #1...After 2 months I reached the top position for my most popular keywords."

Read More...

Above The Fold!
The SEO Book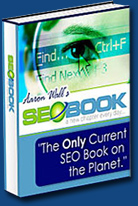 PPC Information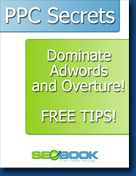 Learn more by reading PPC Blog today.
Need Links?
Need Traffic?
Use these
Free PPC Coupons
SEO Tools
WordTracker
- keyword suggeston
Major Search Engines
Search Engine Ratings
No rating system is completely pure and the usage statistics are constantly changing for these search engines, especially among the consolidation and re focusing of portals. Some interior site searches in the Yahoo! network are still counted as a search. Those types of searches inflate Yahoo!'s rated search distribution.
Search Engine Relationship Charts
Changing Technology...
It is fairly obvious that Google currently does control the lions share of the search market. One thing that is important to understand is that with technology nothing stays on top forever. Search as an industry is new. Google is a relatively new search service within that industry and there is no guarantee another one will not eventually take its place.
Current Top Search Engines
Other Major Search Engines + Portals

Got SEO Questions? Get Answers in Minutes NOT Days
Read the SEO Book blog today for the latest SEO tips.
Search the archives for specific posts
You may also want to ask your questions at the SEO Book community forum.