Testimonials
"I was thinking about you all day today and what a great person you are."

"I wanted to be #1...After 2 months I reached the top position for my most popular keywords."

Read More...

Above The Fold!
The SEO Book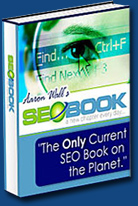 PPC Information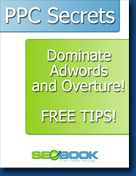 Learn more by reading PPC Blog today.
Need Links?
Need Traffic?
Use these
Free PPC Coupons
SEO Tools
WordTracker
- keyword suggeston
WiseNut
No B/S WiseNut SEO Tips:
WiseNut has such limited distribution that I do not worry about their search engine.
About WiseNut
WiseNut is one of the larger search engines out there, but it's popularity has withered due to poor timeliness in updating. WiseNut was founded in 2001 as the internet shakeout was strengthening, and was not given the same chances as some of its predecessors. WiseNut was not independent long as it was quickly purchased by LookSmart.
Recently LookSmart has been busy rewriting the WiseNut code to incorporate it into their business plan and mesh the WiseNut search engine with the LookSmart directory. WiseNut now backs up LookSmart directory listings. The LookSmart team has not been aggressively advertising the WiseNut search engine though.
Granted most searches are multiple words, but I searched for "cheddar." The first result was from the cheese factory. The second result is lyrics to 50 cents song "After My Cheddar." Clearly they could use some type of filtering on this type of ad.
You can search WiseNut to see if you are listed in their database, if not you can submit your site to LookSmart. One of the nicer features of the WiseNut search engine is that it allows you to "sneak a peak" at any of the web sites without leaving the WiseNut search engine. WiseNut offers suggested searches at the top of its search results. WiseNut also allows you to set your results preferences in a variety of ways. The home page Wise Search link offers basic boolean search.
Try WiseNut
WiseNut no longer has a direct submission form. They want to have most of their new WiseNut listings either occur through web spidering or by adding your site to the LookSmart directory. With MSN developing its own search bot and Yahoo buying multiple search engines the future looks rather bleak for LookSmart The only question is if their distributed computing hopes will compensate for the lack of financial resources other major portals / directories have, or will they just get bought out at a fire sale?
While WiseNut has been spidering the web like crazy, their database updates seem to be lacking. My guesses are that they lost much of their data, are having trouble incorporating the new data, or are waiting for major improvements to try and launch a heavy PR campaign. The biggest problem working against WiseNut is that LookSmart owns it and many webmasters hate LookSmart for changing their business strategy so many times. It is an uphill battle for WiseNut.
WiseNut Tools & Specifications:

Check Incoming Links & Pages Indexed
http://www.mysite.com
Spider Name
ZyBorg
Directory size
over 2 billion resources
Report a spam to Wisenut
How to list in WiseNut:free get links from other sites in the WiseNut index or Zeal paid LookSmart
WiseNut provides results for:
LookSmart - WiseNut provides backup search results to LookSmart
WiseNut is powered by:
LookSmart - advertisements and directory results (these list above other WiseNut results)
Zeal - Zeal is the non commercial portion of LookSmart
WiseNut - it is its own search engine. if the results are not in the above directory you may find them in the WiseNut cache of the web.

Got SEO Questions? Get Answers in Minutes NOT Days
Read the SEO Book blog today for the latest SEO tips.
Search the archives for specific posts
You may also want to ask your questions at the SEO Book community forum.