Testimonials
"I was thinking about you all day today and what a great person you are."

"I wanted to be #1...After 2 months I reached the top position for my most popular keywords."

Read More...

Above The Fold!
The SEO Book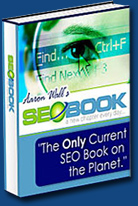 PPC Information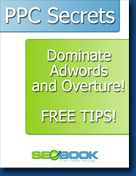 Learn more by reading PPC Blog today.
Need Links?
Need Traffic?
Use these
Free PPC Coupons
SEO Tools
WordTracker
- keyword suggeston
Privacy Policy Statement
Privacy Policy Statement
This is the web site of search marketing info.
Our postal address is
144 Dahlia Drive
State College, PA 16803
We can be reached via e-mail at aaron@search-marketing.info
or you can reach us by telephone at
For each visitor to our Web page, our Web server automatically recognizes only the consumer's domain name, but not the e-mail address (where possible).
We collect the e-mail addresses of those who communicate with us via e-mail.
The information we collect is used to improve the content of our Web page. It is not shared with other organizations for commercial purposes. We will never sell or rent your email address. If you do fraud or spam me I may post your site on Black Hat SEO.com or other similar websites.
With respect to cookies: We do not set any cookies.
If you do not want to receive e-mail from us in the future, please let us know by sending us e-mail at the above address. If you are subscribed to our mailing list you may unsubscribe at
http://www.search-marketing.info/unsubscribe.htm
If you supply us with your postal address on-line you will only receive the information for which you provided us your address.

Persons who supply us with their telephone numbers on-line will only receive telephone contact from us with information regarding orders they have placed on-line, or for requests for communication.

With respect to Ad Servers: Google AdSense offers paid placement ads relevant to the content of the web pages. We have no way of controlling these ads. Google has started regional testing for these ads and may place ads relevant to your location if possible.
From time to time, we may use customer information for new, unanticipated uses not previously disclosed in our privacy notice. If our information practices change at some time in the future we will post the policy changes to our Web site to notify you of these changes and provide you with the ability to opt out of these new uses. If you are concerned about how your information is used, you should check back at our Web site periodically. I will never rent or sell email addresses or other personal information.
Customers may prevent their information from being used for purposes other than those for which it was originally collected by e mailing us at aaron@search-marketing.info.
Upon request we provide site visitors with access to all information [including proprietary information] that we maintain about them.
Consumers can access this information by submitting an e-mail to us at the above address.
Consumers can have this information corrected by sending us e-mail at the above address.
With respect to security: When we transfer and receive certain types of sensitive information such as financial or health information, we redirect visitors to a secure server. Currently we use Paypal as a third party payment processing agent.
If you feel that this site is not following its stated information policy, you may contact us via email or at the above addresses or phone number.

Got SEO Questions? Get Answers in Minutes NOT Days
Read the SEO Book blog today for the latest SEO tips.
Search the archives for specific posts
You may also want to ask your questions at the SEO Book community forum.