Testimonials
"I was thinking about you all day today and what a great person you are."

"I wanted to be #1...After 2 months I reached the top position for my most popular keywords."

Read More...

Above The Fold!
The SEO Book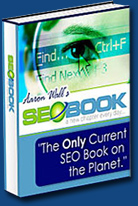 PPC Information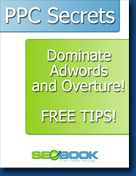 Learn more by reading PPC Blog today.
Need Links?
Need Traffic?
Use these
Free PPC Coupons
SEO Tools
WordTracker
- keyword suggeston
Lycos
No B/S Lycos SEO Tips:
Lycos is powered by Ask Jeeves, which is a clustering search engine, it gives heavy weight to sites which are well linked to from within their community.
Lycos itself does not power much search and I do not spend any effort optimizing specifically for Lycos.
About Lycos
Lycos is one of the old horses on the search market. Lycos has been around since 1994, when it was founded by Carnege Mellon. When Lycos first appeared on the scene it was viewed as a solid search engine as it had many features that were new to the search engine field. Though their popularity has since faded though. In 1999 Lycos stopped providing its own search results and shifted over to results powered from AllTheWeb.
More recently Lycos has shifted to a hybrid search similar to what MSN was like. Lycos is powered by Inktomi and has paid inclusion listings from Fast and LookSmart.
Lycos does offer free site submission as well as multiple paid programs through their Lycos Insite program. The paid programs allow you to submit your site to AllTheWeb and Inktomi, and have those submitted pages refreshed frequently. If you choose to add your site to Lycos for free you encounter an anti spam security measure where you have to enter digits from a box. This prevents or limits automated submissions.
Lycos also offers search result information at Lycos Search Info Page, as well as a search tool which allows you to view the search results off to the side of the page by the name of Lycos SideSearch.
Lycos SideSearch as a search idea displays that Lycos is no longer a top tier search property and why they were sold in mid 2004 for $95 million.
To list well in Lycos you need to list well in Inktomi, or be inside the Looksmart directory.
Lycos Tools & Specifications:

search
powered from Teoma / Ask Jeeves
Old Spider Name
Lycos_Spider_(T-Rex) - RETIRED
Report spam to Lycos
Lycos provides results for:
Lycos is a portal which no longer runs its own search product.
Lycos is powered by:
Inktomi - primary search results
LookSmart & Zeal - secondary search results
Google AdWords - paid ads at top of search results
Lycos Insite AdBuyer - paid ads on right side of page
DMOZ - directory results

Got SEO Questions? Get Answers in Minutes NOT Days
Read the SEO Book blog today for the latest SEO tips.
Search the archives for specific posts
You may also want to ask your questions at the SEO Book community forum.