Testimonials
"I was thinking about you all day today and what a great person you are."

"I wanted to be #1...After 2 months I reached the top position for my most popular keywords."

Read More...

Above The Fold!
The SEO Book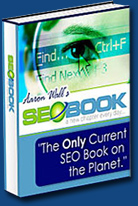 PPC Information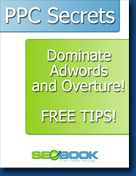 Learn more by reading PPC Blog today.
Need Links?
Need Traffic?
Use these
Free PPC Coupons
SEO Tools
WordTracker
- keyword suggeston
InfoSpace
No B/S InfoSpace SEO Tips:
InfoSpace is a meta search engine which reranks results based on how they rank in the major search engines. I do not worry much about optimizing my sites for InfoSpace, I just try to rank well in the major search engines and I will rank well in InfoSpace too.
About InfoSpace
Infospace powers many meta search websites. Meta searching allows the combination of search results from chosen sources to be re ranked and displayed according to a new relevance structure.
Try InfoSpace
How to list in InfoSpace: free: list in top web search engines paid Excite paid inclusion (I do not recommend their paid inclusion program for most websites) or Overture or Google AdWords
InfoSpace Technology Powers
InfoSpace
Excite
DogPile
Meta Crawler
as well as other meta search properties...
InfoSpace is Powered by
many different major search engines via InfoSpace meta crawler technology
Overture - provides heavily weighted ads in search results
Google AdWords - provides heavily weighted ads in search results

Got SEO Questions? Get Answers in Minutes NOT Days
Read the SEO Book blog today for the latest SEO tips.
Search the archives for specific posts
You may also want to ask your questions at the SEO Book community forum.