Testimonials
"I was thinking about you all day today and what a great person you are."

"I wanted to be #1...After 2 months I reached the top position for my most popular keywords."

Read More...

Above The Fold!
The SEO Book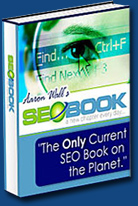 PPC Information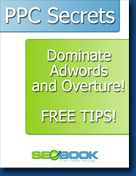 Learn more by reading PPC Blog today.
Need Links?
Need Traffic?
Use these
Free PPC Coupons
SEO Tools
WordTracker
- keyword suggeston
Search Hippo Search Engine
Search Hippo is a mid sized search engine which displays both free and paid listings. Search Hippo will allow you to add your site to the Search Hippo collection, with your chosen keywords, but Search Hippo does not drive much traffic.
You get to select you keywords free, but the problem is that out of the search results the ones which are part of the "Searchapottomouses' Links" are the least appealing thereby trying to get most of the customers to use the paid listings. Search Hippo does also offer a search toolbar as well.
Try Search Hippo
While I like how the Hippo looks, I do not like any search engine that provides paid listings at the top, bottom, and side of search results that has two more search results sections beyond those. I believe their search engine results page looks too fragmented.
Even if they had an ultra impressive algorithm the fragmentation would disinterest many users.
Search Hippo does offer paid advertising which appears much like Google AdWords which start off at a minimum bid of 5 cents per click.

Got SEO Questions? Get Answers in Minutes NOT Days
Read the SEO Book blog today for the latest SEO tips.
Search the archives for specific posts
You may also want to ask your questions at the SEO Book community forum.