Testimonials
"I was thinking about you all day today and what a great person you are."

"I wanted to be #1...After 2 months I reached the top position for my most popular keywords."

Read More...

Above The Fold!
The SEO Book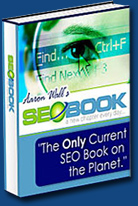 PPC Information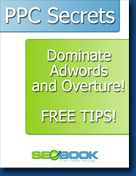 Learn more by reading PPC Blog today.
Need Links?
Need Traffic?
Use these
Free PPC Coupons
SEO Tools
WordTracker
- keyword suggeston
BrainFox
Brainfox is a low price pay price per click search engine which was founded in June of 2000. Brainfox allows users to bid at increments if $0.001 for keywords and phrases. While the monetary cost may be low, cost should be measured in both time and money. I generally recommend advertising on major pay per click search engines first.
BrainFox Details

minimum CPC

.001

cost to open an account

$10

promotional specials

100% free bonus(over $25)

monthly minimum

none

time to set up an account

fast

web reach

limited

sign up for a BrainFox account
Suggestion for BrainFox
I received feedback from someone who said Brainfox ripped them off. While it is not certain the truth of the claim, there are obvious reasons why it is not effective to spend money on small general pay per click search engines.
The single biggest reason I would recommend staying with the larger pay per click search engine players is that they typically provide higher quality traffic. The second biggest reason I recommend staying with larger search engines is that it is a time hog to maintain 20 different accounts.
The reader who left feedback said that Brainfox caused her to have to cancel her credit card because they keep auto recharging her - even though she asked they quit.
category:
see also:

Got SEO Questions? Get Answers in Minutes NOT Days
Read the SEO Book blog today for the latest SEO tips.
Search the archives for specific posts
You may also want to ask your questions at the SEO Book community forum.