Testimonials
"I was thinking about you all day today and what a great person you are."

"I wanted to be #1...After 2 months I reached the top position for my most popular keywords."

Read More...

Above The Fold!
The SEO Book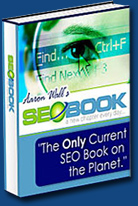 PPC Information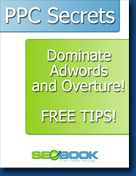 Learn more by reading PPC Blog today.
Need Links?
Need Traffic?
Use these
Free PPC Coupons
SEO Tools
WordTracker
- keyword suggeston
Wondir
Wondir was a newer search engine which was completely non profit and ad free (except for search sponsors). Its goal or aim is to eliminate barriers between questions and answers . Wondir not only allows users to search portions of the invisible web, but it also allows users to answer a scrolling question list on the home page.

Wondir also has experts which answer questions, many of these same experts sponsor search terms. The search term sponsor is listed at the bottom of the search results page. In addition to search sponsors, Wondir pays for its services through user contributions.
Wondir seems to be catching on very slowly despite multiple pitches from sites like SearchEngineWatch. I like the concept, but I think this world to be too ruled by greed for an idea such as this to ever work out - at least for now. And so I got an email from Matthew Koll, the owner...he told me they are no longer not for profit as that business model did not work. He says they have been growing by the day and to give it a try.

Got SEO Questions? Get Answers in Minutes NOT Days
Read the SEO Book blog today for the latest SEO tips.
Search the archives for specific posts
You may also want to ask your questions at the SEO Book community forum.