Testimonials
"I was thinking about you all day today and what a great person you are."

"I wanted to be #1...After 2 months I reached the top position for my most popular keywords."

Read More...

Above The Fold!
The SEO Book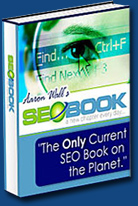 PPC Information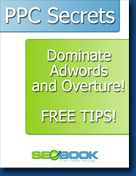 Learn more by reading PPC Blog today.
Need Links?
Need Traffic?
Use these
Free PPC Coupons
SEO Tools
WordTracker
- keyword suggeston
Nutch
Nutch is an open source search engine. Just as Linux is the open source alternative to Microsoft, Nutch aims to be that to search engines.
From the Nutch web site they state
"Nutch is a nascent effort to implement an open-source web search engine.
Web search is a basic requirement for internet navigation, yet the number of web search engines is decreasing. Today's oligopoly could soon be a monopoly, with a single company controlling nearly all web search for its commercial gain. That would not be good for users of the internet."
You may donate to Nutch as either a programmer or with monetary contributions.
The biggest problem with an open source search engine is that it will have to be so complex that it can not be easily understood or manipulated by individuals. The advantages all other search engines have are that their algorithms are secret and constantly changing. If Nutch is completely open source many people would aim to take full advantage of that. There are some major backers behind Nutch so only time will tell.
Nutch is currently being used to power the MozDex website.

Got SEO Questions? Get Answers in Minutes NOT Days
Read the SEO Book blog today for the latest SEO tips.
Search the archives for specific posts
You may also want to ask your questions at the SEO Book community forum.