Testimonials
"I was thinking about you all day today and what a great person you are."

"I wanted to be #1...After 2 months I reached the top position for my most popular keywords."

Read More...

Above The Fold!
The SEO Book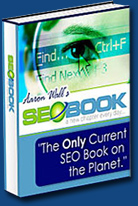 PPC Information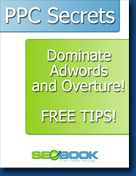 Learn more by reading PPC Blog today.
Need Links?
Need Traffic?
Use these
Free PPC Coupons
SEO Tools
WordTracker
- keyword suggeston
About
How About Works
About creates a web environment through individual experts who build and maintain a topic they are an expert in. Each About guide has the ability to teach about and create whatever applicable content they desire, including building a related directory.
Try About

Submit Your Site to About
The About network is an extremely popular web site and getting listed in their directory can take months, they are also very selective. Most sites will usually get listed because the editory finds and likes the website.
The best way to get listed is to find your appropriate category and read what each guide states about site submission and then submit your site. Please note that these editors may receive hundreds of emails daily so patience is important. Also remember that they are extremely selective and unless your website has some great unique content you will probably not be listed.
How About Pays Editors
The method in which About works is that it pays each of these experts a portion (30% last I checked) of the revenue created from advertisements on their site. For that reason alone, I found an explanation on why there was so much advertising in the about network.***Sprinks was bought out by Google. Google wil now be providing the ads for about. I have been told that all the intrusive popups will go away now.
Scumwear, About, and My Poor PC
The most frustrating thing I have found with the About network is that one of their editors (or a profit driven friend of) somehow installed some scumwear on my computer. Now any time I search on any major engine or portal the screen splits with some about listings off to the left. If you can help me fix this please let me know.
Good news, I removed the scumwear after a few attempts. The software which most people find useful in removing this type of garbage is a free program called Ad-aware.
About External Resources

Got SEO Questions? Get Answers in Minutes NOT Days
Read the SEO Book blog today for the latest SEO tips.
Search the archives for specific posts
You may also want to ask your questions at the SEO Book community forum.