Testimonials
"I was thinking about you all day today and what a great person you are."

"I wanted to be #1...After 2 months I reached the top position for my most popular keywords."

Read More...

Above The Fold!
The SEO Book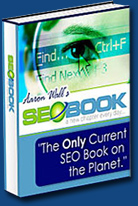 PPC Information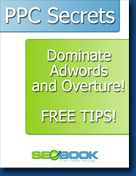 Learn more by reading PPC Blog today.
Need Links?
Need Traffic?
Use these
Free PPC Coupons
SEO Tools
WordTracker
- keyword suggeston
Buzzle
What is Buzzle?
Buzzle is a web directory and search engine which promotes free speak by open minded or any minded people. I actually am an author for them and do not think it is very hard to become one, I received my confirmation in one day.
Why I Like Buzzle
A beautiful part of Buzzle is that you can not only get your site listed, but you can write site topic related or any topic articles then link back to your home site. This provides another means to have your voice read, and another means of a few ok incoming links. You can view Buzzle, join Buzzle, and if you would like you can apply to become an author for Buzzle.
Articles and press releases are ways to build link popularity without requiring your site to link out to other websites.
Try Buzzle
Buzzle Website Submission
Buzzle has a great revenue model where they charge for rapid inclusion into their directory and serve up a small amount of relevant advertisements on many of their pages which are generated by authors.
I do not recommend paying for inclusion since the search engines you are paying for inclusion into have extremely low traffic volume. Submitting free articles to Buzzle (or niche specific sites in your topic) is a good way to build link popularity though.
This is an interesting and effective way to build and run a highly interactive internet business at a low cost while providing fresh dynamic content with minimal effort.
Suite101 and Lifetips are both similar to Buzzle.
Buzzle External Resources

Got SEO Questions? Get Answers in Minutes NOT Days
Read the SEO Book blog today for the latest SEO tips.
Search the archives for specific posts
You may also want to ask your questions at the SEO Book community forum.