Testimonials
"I was thinking about you all day today and what a great person you are."

"I wanted to be #1...After 2 months I reached the top position for my most popular keywords."

Read More...

Above The Fold!
The SEO Book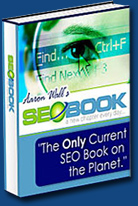 PPC Information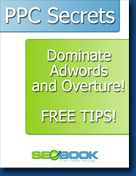 Learn more by reading PPC Blog today.
Need Links?
Need Traffic?
Use these
Free PPC Coupons
SEO Tools
WordTracker
- keyword suggeston
Online Branding: Internet Branding Tips
What Branding is Not
Your logo
Your name
Your site colors
Your autorespoders
The way you answer emails
Your page copy
How available you are
What is Branding?
There are tons of articles and experts on branding. No matter how complex or simple you want to explain it, there are a ton of factors involved with online branding.
The reason I said the above things are not branding is because there is no single element that defines your brand. It is the overall customer satisfaction and customer experience which defines your brand.
Why Branding Online is Important
People without brand need to continually work hard to find new customers. They need to spend resources to acquire each and every customer.
Online Marketing: Effective Use of Social Networks
The internet is just a big social network.
People with brand have repeat customers and other people doing the marketing for them. Once you figure out how to get others to spread the word about how good you are without you asking then you have won.
Cheap Price is NOT a Legitimate Brand Angle
"Lowering your price without doing anything else is a game for desperate people lacking in imagination." - Seth Godin, p. 143 of Free Prize Inside.
Price, especially if you live in the United States, is not a legitimate business angle for most websites. There are people overseas who have lower living standards and an economy far weaker than ours. They can sometimes work a month on the wages you need to keep going each day.
Competing exclusively based on price is dumb.
Online Branding Articles
Branding Books & Branding Resources

Got SEO Questions? Get Answers in Minutes NOT Days
Read the SEO Book blog today for the latest SEO tips.
Search the archives for specific posts
You may also want to ask your questions at the SEO Book community forum.