Testimonials
"I was thinking about you all day today and what a great person you are."

"I wanted to be #1...After 2 months I reached the top position for my most popular keywords."

Read More...

Above The Fold!
The SEO Book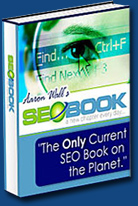 PPC Information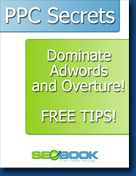 Learn more by reading PPC Blog today.
Need Links?
Need Traffic?
Use these
Free PPC Coupons
SEO Tools
WordTracker
- keyword suggeston
Good Sites to Link to
Linking to Related Websites
If you sell peanut butter you may want to link to a jelly web site. You also may want to link to any national or international peanut butter councils or groups. These sites are prime candidates to link to and request links from.
If you feel linking to an external resource adds to your user experience feel free to link to it even if they do not link back. Sending people away to other good sites is one of the best ways to keep them coming back.
Linking to Spam Websites
You do not usually want to link to any web site that seems like it is exceptionally spammy or search engines may think you have a related web site. If you need to think twice about it then odds are they are not worth linking to.
Linking to Competitors
It makes little to no sense to link to a site which is directly competing with you, unless you are trying to brand yourself as a resource vice just a service (as is the goal of this site). You can bet your but that I would not link to an aweful SEO site from my site.

Got SEO Questions? Get Answers in Minutes NOT Days
Read the SEO Book blog today for the latest SEO tips.
Search the archives for specific posts
You may also want to ask your questions at the SEO Book community forum.