Testimonials
"I was thinking about you all day today and what a great person you are."

"I wanted to be #1...After 2 months I reached the top position for my most popular keywords."

Read More...

Above The Fold!
The SEO Book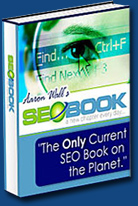 PPC Information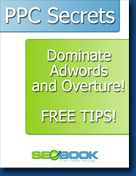 Learn more by reading PPC Blog today.
Need Links?
Need Traffic?
Use these
Free PPC Coupons
SEO Tools
WordTracker
- keyword suggeston
The Cost of Free Hosting
February 2004
What Are The Benefits of Free Hosting
Well off the start the obvious benefit is that it does not cost anything...at least there are no direct costs for the site.
Who Offers Free Hosting?
Anglefire
GeoCities
Many other sites!
How do They Pay for Free Hosting?
Since they are providing you a free service they either show ads to you or your website visitors. Many of the ads they show new webmasters offer them "deals" which are exceptionally worthless. Search engine submission software, for example, is worthless.
Internet Marketing Costs
The internet is a fast marketing medium. Its one where multiplicity is quick and simple. Spam penalties mean nothing to people sneaking a quick buck here and there. They build a junk site, exchange links with anyone, spam whoever they want, look for rankings, when they are gone...so is the investment, which was essentially nothing.
My site is not Junk!!!
That may be true, but many people judge a book by its cover. Where the real issue of a free hosted website comes into play is when you need to build the popularity of that site.
Despite what anyone may say, it is extremely hard to build a website popularity using only search engine optimization and page copy. Internet spiders are somewhat stupid. It is hard for them to tell spam from good content.
How to Distance Yourself from "Spam"
Search engines use feedback from other websites to determine which sites offer good information. In many search engines it is more important what others say about you than what you say about yourself. According to Google President Bush is both
Both of these rankings should do a good job to show the power of linking and link text. Very few people were involved in these rankings, yet they have garnered national media recognition.
Why Free Hosting is Bad For Linking?
Since the marketing cost is essentially zero many scumbags create dirtball sites which clutter search engine results and offer little to no quality content. To avoid the hassle of worrying about these sites many directories and websites will not list free hosted sites. Without these links it is hard to obtain much traffic since the sites will not list well in search engine results.
In addition to the fact that Google recently was not able to spider Lycos AngleFire websites, Lycos is to close down many of its free options. You can buy hosting for as little as a few bucks a month, which will save you much more in the long run.
Free hosted sites may do well for a hobby site or to supplement your income, but I recommend using paid hosting on your main site if you want to earn a living off the internet. If you limit your distribution you will never know how good you might have done.
- by Aaron Wall, owner of Search Marketing Info
This article may be syndicated in whole are part. Simply provide a link back to the original article or http://www.search-marketing.info. Please note that I do not usually update articles over time and the date last modified on article pages is usually referring to a navigational change.

Got SEO Questions? Get Answers in Minutes NOT Days
Read the SEO Book blog today for the latest SEO tips.
Search the archives for specific posts
You may also want to ask your questions at the SEO Book community forum.